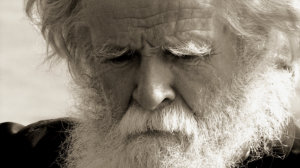 Are you a frustrated photographers who has a good camera but never seems to be able to get that special shot.? The perfectly exposed and composed award winning photograph.
Are you looking to produce a great photograph to frame and hang in your home? A focal point to be proud of, that is the conversation piece visitors always ask about
Are you trying to capture that magical moment with your children or Grandchildren?
Adding today's life and times to your family album, an heirloom for future generations?
Look no further this blog is here for you, to help you, and with your input we can go anyway you wish all your questions will be answered and your goals achieved.
My name is David Matthews, Forty years photographic experience has taken me from the Dark Room to Digital.
The Dark Room experiences have given me knowledge that digital photographers have never experienced. Life as a Photojournalist, an industrial and commercial photographer and in retail has given me a wide knowledge many are not so fortunate to have received.It is time to give back and share with you.
Several years ago I made the smooth transition from producing everything in the dark room to digital and able to produce custom digital products that surpass my exacting standard. My expertise is on tap for you, ask your question in the Contact the Letterman section (or maybe just fill in the form below!) and everyone will benefit. Oh, remember there is no such thing as a stupid question, the only stupid question is the one you don't ask!
How can I help you?
How can I help you? What would you like to know? Wherever this blog goes it is up to you; it is your blog, I am here to share a lifetime knowledge with you to help make you do and produce exactly what you want.
I would be delighted to see your photographs and give personal constructive comments, and as we progress illustrate with photographs the techniques you want to know.
Don't delay ask today and let's get you on the road to success and a fun time with your photography.
Very best wishes and success with your photography
David Matthews
aka David the Letterman
[si-contact-form form='2′]